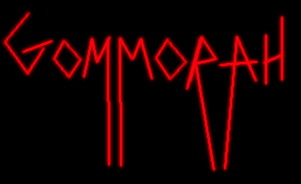 One of Centennial High School's premiere metal bands, Gommorah, consists of the following:
Peter Lesko - lead screamer, lead guitar

Mike Whorton - guitarrz

Matt Guarneri - bass masta

Phil - percussionist extremist
Gommorah at the 1997 Peace Jam.
Left to right: Matt, Peter, Phil, and Mike.

They have played at school events such as Lunchtime Theatre and Peace Jam. They were also planning on playing CHS Coffee Shop, but some problems have arose recently that prohibit the band from practicing. They aren't breaking up, though.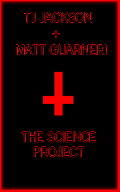 Peter, Matt, Phil, and myself got together once to make a parody of Black Sabbath's Iron Man. It was for a science project, and instead of singing about Iron Man we sang about iron and iridium, the elements. Peter sang, I played guitar, Matt played bass, and Phil played the drums. I also made a cover for the song that had a bunch of inverted crosses on it, but I think my science teacher wasn't too happy about it...

For Whom The Bell Tolls - a Metallica cover they did at Lunchtime Theatre
Fade to Black - another Metallica cover they did at Lunchtime Theatre
Breed - a Nirvana cover they did at Lunchtime Theatre.
The Science Project - listen to it!