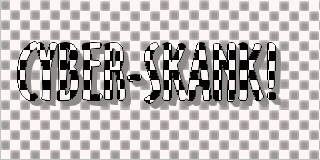 Welcome to Cyber-Skank, where the technology of the world-wide-web meets ska and punk!
(THIS SITE WORKS BEST IF BROWSER'S WINDOW IS MAXIMIZED)
LinkExchange Member
There have been
people who have skanked here.
Welcome to Cyber-Skank, your source for ska, punk, and misc. other Real Audio files. This site was planned to go up back in August, but due to both lazyness and technical difficulties (my old modem didn't enable me to upload files), it never went up. Now with a new modem at hand, I have finished this page, as well as changed it a bit. I would like to point out the improvements: it's more personal, has MY VERY OWN, HOMEMADE .ra and .ram files, is actually FINISHED, and is just plain ol' cooler. (PS - In order to fully enjoy this site, you must have Real Player 3.0 or better. It can be downloaded for free by following the link at the bottom of the screen. Also, if you didn't know, Real Audio files are INCREDIBLY compressed, and have the ability to be played stream-line (no down-load time necessary).
I HAVE FINALLY UPDATED MY PAGE!!! Not that much, though. I got rid of the Punk Link Exchange cause it's dead, got rid of the me section and replaced it with a bigger Gomorrah page, added a couple more links, and edited the background cause it was an eye-sore. Anyways, don't expect many new Real Audio files coming your way. I just felt sorta guilty for not updating this page in 5 months.
Interested in bands such as Bouncing Souls, Descendents, Reel Big Fish, Voodoo Glow Skulls, Less Than Jake, etc? Go to my bands page.I ALSO ADDED A FEW MORE SONGS!!!

HEY KIDS! PUT THIS NIFTY AD ON YOUR PAGE:

Proud Member of the Official IRC#Ska Webring&copy


[ Next site][ Skip next site][ Next 5 sites][ Previous site][ Back 2 sites][ Random site][Pop-up Navigator]

This RealAudio WebRingsite owned by TJ Jackson
[ Previous | Next | Skip Next| Next 5| Random ]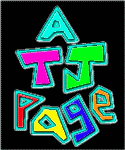 This page was created and updated by TJ Jackson. Any comments or suggestions can be sent to TJ by clicking on the e-mail button below.